EXPLORE THE LEARNING STAGES FACILITY
Stafford's Leading Child Development Center
Learning Stages is nestled in the Techniplex business park of Stafford Texas. We can be close to work or home with easy access to 59 SW Frwy or Alt 90 Main Street. Minutes from The Grid. Our school is a stand-alone building on one acre with the entrance leading to turnaround access to valet drop off and pick up at the front door. Our multi-garden property is attractive to explore with trees, bushes, flowers, and nature. The parking lot is large enough to accommodate events at our facility.
Playgrounds Designed for Exploring
Inside the gated playground area are four playgrounds with their own unique layout and 4 large Live Oak trees to shade the hot summer months. In each playground, there are age-appropriate play structures with either decking, mulch, foam matting, or grass. The playgrounds per age group give our students an opportunity to develop their gross and fine motor skills but also an opportunity to explore nature and be inquisitive.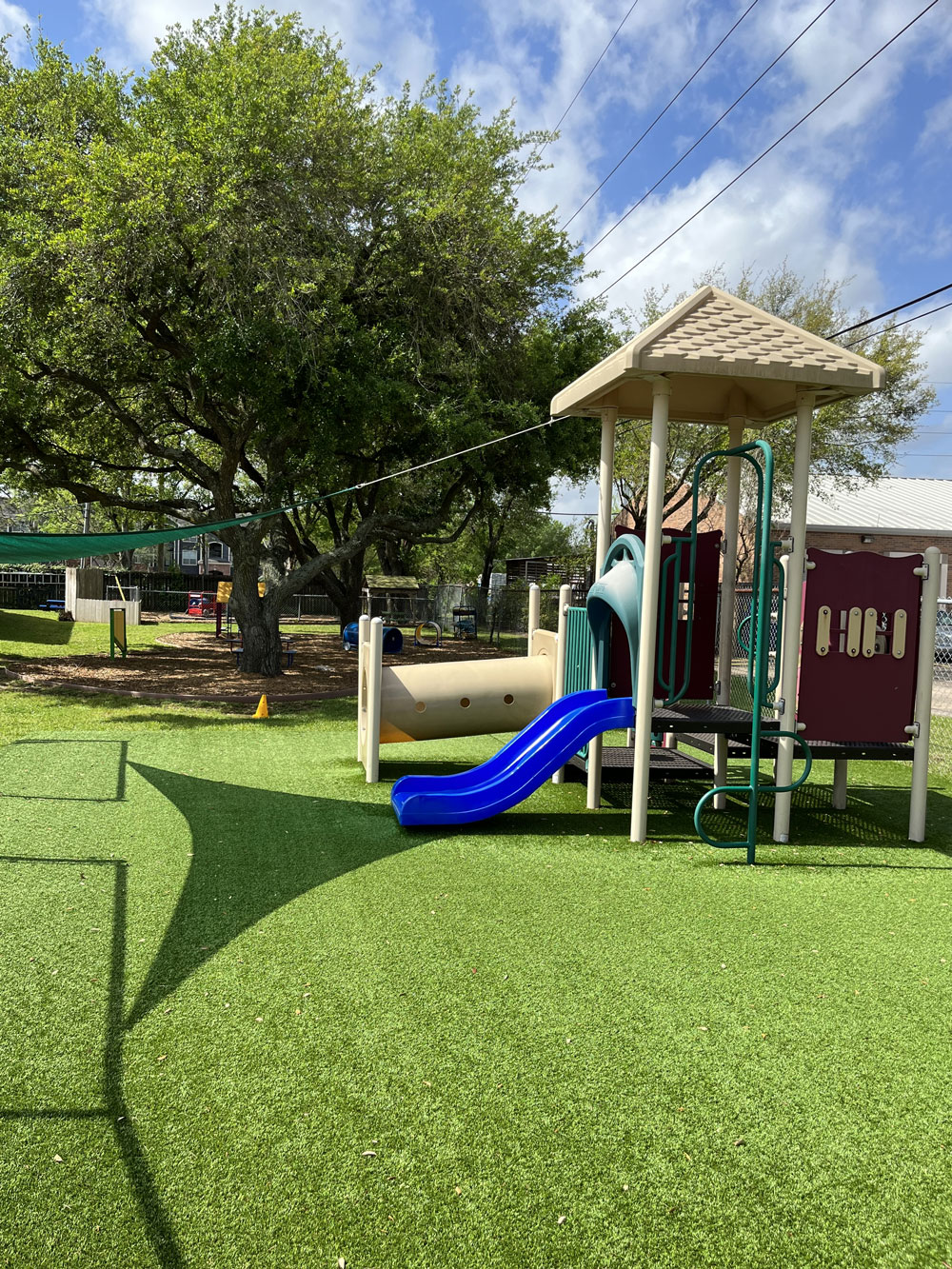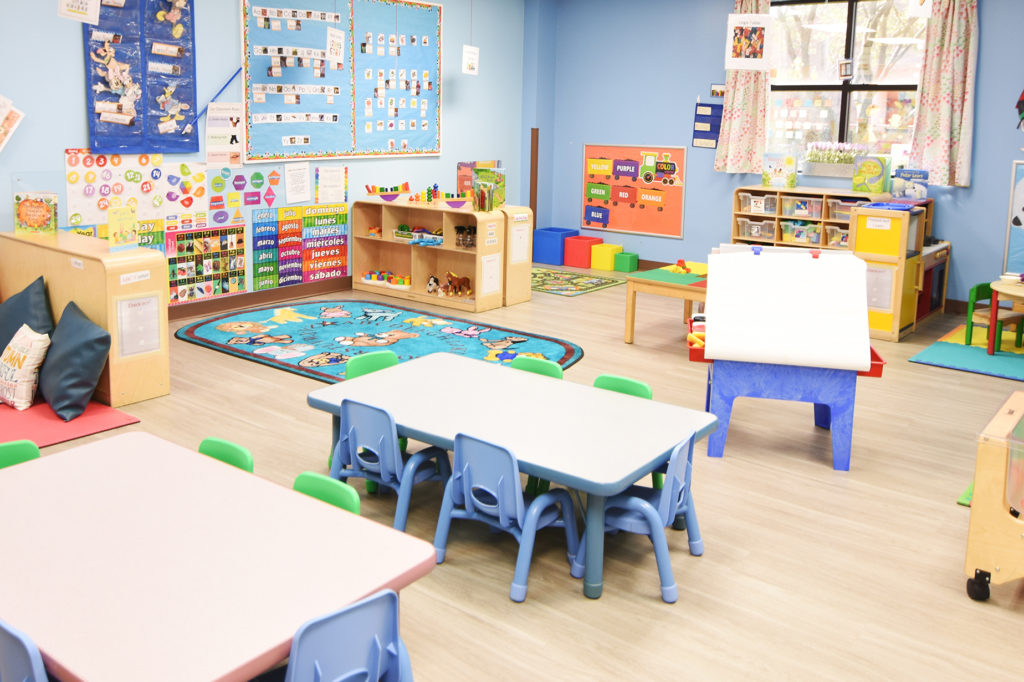 Enriching Classroom Environments
Inside our school, we have a foyer/waiting area with a security access door for students, parents, and personnel who have clearance to enter. There are six spacious classrooms for each age group starting with infants through prekindergarten with access to restrooms within the classroom or adjacent.
Each classroom is equipped with all necessary furniture and learning materials to rotate and provide a curious learning opportunity. The seventh classroom is a library for language and literacy enrichment for more learning opportunities outside of the classroom that provides students with another learning environment.
Clean, Safe, Well-Maintained Facilities
Our school has a maintenance team tasked with cleaning, disinfecting, sanitizing, and maintaining our building and property so our students feel safe and secure.
Each air conditioning unit is equipped with air purifying UV lights and air filters changed monthly or as often as possible. Our carpets are steamed cleaned often as well as our area rugs and if soiled removed for cleaning.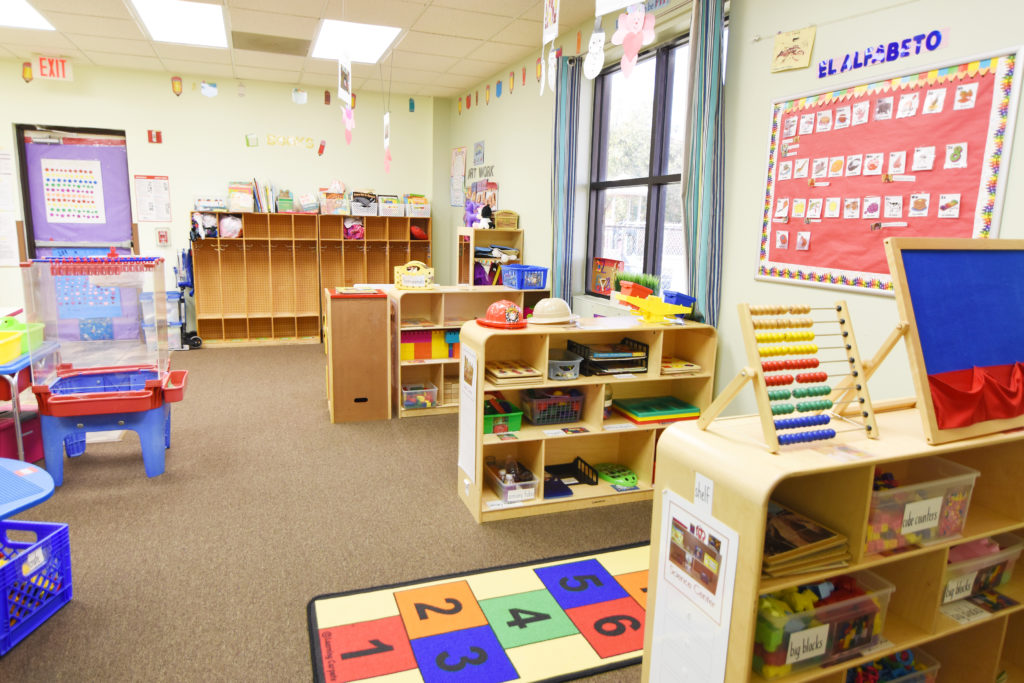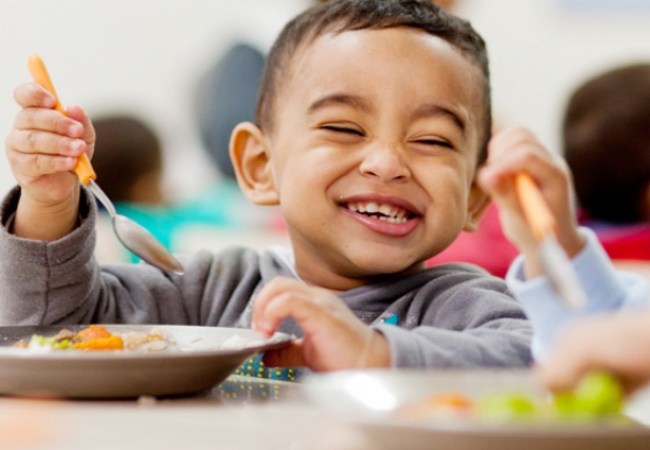 Warm, Welcoming Atmosphere
Our school atmosphere has been said on many occasions to be warm and welcoming which is what we strive for. Our students will be left with a lasting impression of their school and leave a legacy to remember when they return to visit after starting elementary school or before heading to college. Their class pictures line the halls of our school since 1992.